Welcome
Thank you for taking the time to look at our website and get a better understanding of the videos I produce. I can assure you that I will capture the event fully without interrupting the wedding experience for anyone. After all, its your special day!!!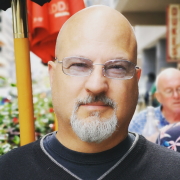 My name is Christian and I have a passion for music and creating videos. I have created literally hundreds of videos since 1990 including those for entertainment musical venues, City of Barrie and Georgian College venues, weddings, family functions, celebrations of life, birthdays and other special events. Our specialty is live wedding day film. I truly enjoy capturing the couples spontaneous moments and then editing a final product that my client can enjoy over and over again to relive those most precious moments.
I am able to shoot any event you may desire as my prices are affordably designed to provide professional videography services to suit whatever needs you may require.
I am very fortunate to have become involved in video production when the medium became domestically available. I also have an incredible individual working alongside me on the administration part of my work, my wife of 25 years! I have found a passion in life that provides a profession as well as a creative outlet. I have developed a natural ability and talent in capturing precious moments when they occur and then am able to weave them into your video for you to enjoy. Each wedding and special event presents a new opportunity to exemplify the finer details of the day as they happen and to share those recorded memories with others. I am also a musician so finding the right pieces of music to weave into your video is one of my greatest strengths and one that I enjoy immensely.
MY PROMISE TO YOU
-To be professional in attire and attitude on your special day
-To be willing and able to work in tandem with all of your other vendors
-To respond to any of your requests/questions promptly
-To remain unobtrusive and discreet as I cover your special day
-To be dedicated to producing a video that you will cherish for a lifetime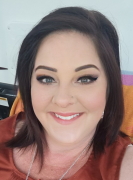 My wife Monique and I absolutely love working with people as much as we love the medium with which we capture each event.
Thank you for allowing us to be a part of your special day!